Halloween is behind us and the clocks have gone back and that can mean only one thing – the Gardening Club year is coming to an end. And what a strange year it has been! Our normal programme proved to be impossible during lockdown but we managed to hold a few socially-distanced talks in the last few months and we were also able to hold our Plant Market, albeit via on-line ordering and centrally-delivered plants.
A decision at our latest committee meeting on the 1st November was made to go ahead with our AGM on Friday, 12th November at 7.00pm (please note the earlier start time). We need to hold an AGM this year because we were unable to do so in 2020.
Following discussion with representatives from the Village Hall, there is still somewhat limited scope for talks and events. Our Chair, Gill Gibbs, feels that it is a great opportunity to offer all members the chance to attend a convivial, informal event, at which you can hear a brief resume of the last 20 months, together with our plans for 2022. We particularly look forward to welcoming new members who have joined in 2020 and 2021.
The meeting will be different to AGMs we have held in the past. This year we will be providing only drinks and nibbles, for which no payment is required. As it will be a seated event, we are asking members to pre-book, please.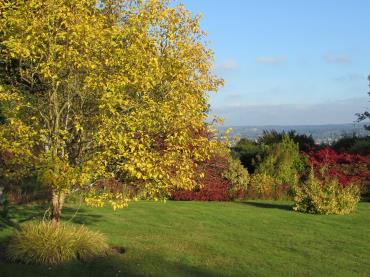 What's coming up in November
AGM at Kilmington Village Hall: Friday, 12th November at 7pm.
Contacts
B. J. Lewis (President)
01297-35159
Gill Gibbs (Chair)
01297-33121
Jean Falconer (Secretary)
01297-33708
David Bromley (Treasurer)
01297-631801
Beverley Perkins (Membership Secretary)
01297-631801
Lesley Rew (Talks Organiser)
07900-827689