Don't miss our annual Plant Market and coffee morning on Saturday, 7th May at the Village Hall, Kilmington, starting at 10.00am until 12 noon.
Bedding plants, herbaceous perennials, trees/shrubs, fruit and vegetable plants will be for sale. Please contribute any excess good quality plants – all will be gratefully received on the day and available for your Queen's Jubilee celebration weekend garden displays.
There will also be a Plant identification table – bring along a picture or piece of plant you would like identified. In addition, there will be a Seed swap table – we may have the very seeds you still need! Entry is free!
It's an opportunity to stay and chat over filter coffee/tea and enjoy a slice of cake!
On Friday, 13th May our talk will be by Marion Dale, who is a Gold medal winner at the Autumn Bath & West Flower Show and who has created a show garden for Chelsea.
The subject of her talk will be 'Design your dream garden'. Marion will discuss the factors to consider when creating your dream garden – garden style, soil, landscaping, plant colour & texture. Whether starting from scratch, or creating a new interesting corner, her tips are sure to help.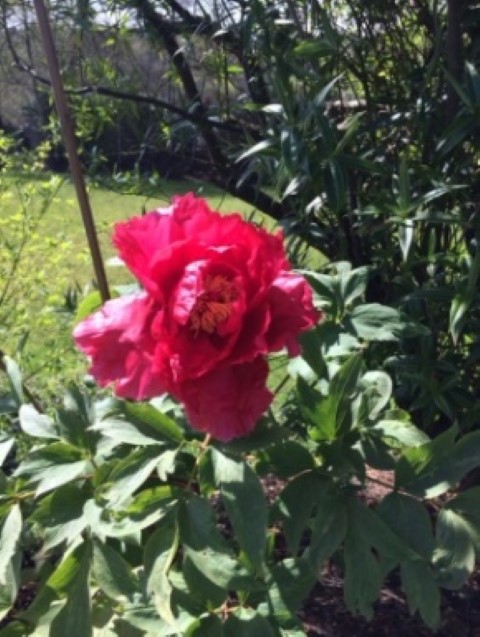 What's coming up in May
Friday, 13th May: Design Your Dream Garden – talk by Marion Dale.
Saturday, 14th and Sunday, 15th May: NGS Open Gardens at Spinney Two, Breach, both in Shute Road and Betty's Ground, Haddon Corner.
---
Please note:
Christine Mills will be on hand to take bookings for visits at the next few talks. Payment for the coach trips should be made either by BACS (details below) or by cash:
Account name: Kilmington Gardening Club
Sort code: 40-08-38
Account No: 40508020
giving your name and which trip as a reference
Payment for 'self-drive' trips is on the day at the venue.
Contacts
B. J. Lewis (President)
01297-35159
Mary-Anne Driscoll (Chairman)
07778-000200
Beverley Perkins (Secretary and Membership Secretary)
01297-631801
Jean Falconer (Show Secretary)
01297-33708
Jennie Seaton (Treasurer)
01297-639107
Christine Mills (Outings Secretary)
Tel: 01297-599018
Jane Chalk (Vice-Chairman and Plant Market Organiser)
Tel: 01297-33063
Lesley Rew (Talks Organiser)
Tel: 07900-827689